AGE 18
HOME CITY SYDNEY
OCCUPATION JUST FINISHED A FULLTIME PERFORMING ARTS COURSE
DANCE STYLE LYRICAL/JAZZ
"Pure. Honest. A dancer." Those were the words Graeme's first audition inspired from judge Bonnie Lythgoe, but they only go part of the way to describing this good-looking lad. What about vivacious, out-going and class clown!?
As someone who lists their greatest strength as their heart, Graeme is an emotional performer who gives everything he's got on the dance floor, and that includes his incredibly positive, warm outlook on life.
His journey into being a dancer branched off from his original love of singing – he was actually in Idol's Top 100 the year Kate Dearaugo won, and still performs in Carols by Candlelight.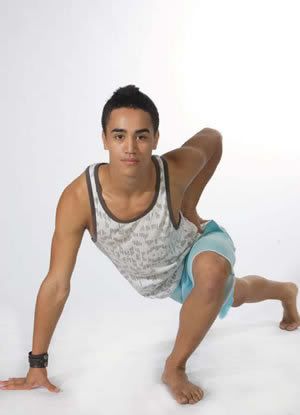 Having moved around a lot as a child, Graeme finds it easy to adapt to new surroundings and people, and that goes for his ability to pick up different styles of dance too. Beginning lessons at the age of 12, it wasn't long before this fast learner landed a role in the critically acclaimed Olivier at the Lyric Theatre in 2002, a show which ran for six months. Graeme then received a scholarship for performing arts, for Years Seven and Eight at Ashcroft High School in Sydney's south-west. He completed his training with Janice Breen Performance Studios (JBPS) from 2003 til 2005. He's performed at Disneyland in LA and Florida, and in New York with JBPS. Then in 2006, he completed the Urban Dance Centre's fulltime course. Graeme's preferred styles are Lyrical and Jazz, the quick, sharp moves a particular favourite.
Over his dancing career, Graeme has had to face bullying and name-calling as a result of being a male dancer, but this has made the young performer even more strong and joyous about what he does. Graeme dances because he feels true joy, so get ready for an emotional rollercoaster Australia!
Key quote: "The beauty of being a dancer is there are so many ways to involve yourself in happiness."
Looking for the Voting Numbers? They can be found here.