AGE 19
HOME CITY BRISBANE
OCCUPATION PROFESSIONAL PERFORMER
DANCE STYLE FUNK/HIP-HOP
"If you can make it there, you can make it anywhere: New York, New York!" That's our boy Jack's dream, to make it as a Broadway performer in the famed Big Apple. From the experience this talented triple threat has (that's a singer, dancer and actor), we reckon that dream is in the bag!
The Queensland local with a passion for musical theatre began formal dance classes when he was four years old. His first performance? Copying his sister's eisteddfod solo for a local seniors' group! Jack went on to do his training in Jazz, Tap, Funk, Hip Hop and Contemporary at the Julie-Ann Lucas School of Dance. His professional career took off in earnest at the age of 12 when he played Kurt Von Trapp in The Sound of Music, alongside industry stalwarts Lisa McCune and Bert Newton.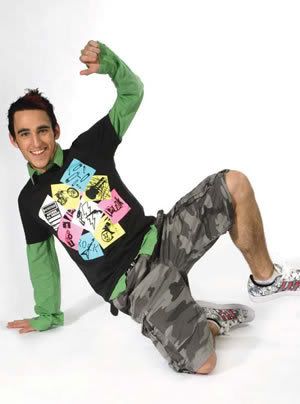 Jack is currently part of an all male tap group, Raw Metal, and works as a teacher/choreographer/performer with the Raw Dance Company. This has taken the talented teen around Australia, and to London, Singapore and New Zealand. He's performed at the Nickelodeon Kids' Choice Awards, with Nikki Webster for her 'Dancing in the Street' video clip and even at the Neil Young concert (he describes this as more a thrill for his parents than himself!). The company recently performed in Holland, Den Haag, as part of last year's Holland Dance Festival.
But it's not just Jack representing the Chambers family at Raw – his older sister Jess is the general manager and Lucy a performer and choreographer. Charismatic Jack's fave styles are the loose, free-moving Funk and Hip Hop, where he feels he can really show who he is. Bring it on Jack – we can't wait!
Key quote: "I have always appreciated dancers like Fred Astaire, Gene Kelly and Hugh Jackman, but I have never wanted to follow in their footsteps. I want to make it my own way!"
Looking for the Voting Numbers? They can be found here.