AGE 29
HOME CITY SYDNEY
OCCUPATION DANCER
DANCE STYLE JAZZ/COMMERCIAL
When Kate Wormald was born, the doctors found a hole in the bottom of her spine. Her parents were told she may never walk. However they successfully operated on her at just three days old, and this talented dancer has not stopped dancing since.
Kate took classes three or four times a week throughout high school on the Gold Coast, then trained with Robert turrock for six years before moving to Melbourne at 19 years of age. In fact when it comes to years spent on the dance floor, Kate, 29, is one of the competition's most experienced dancers – she's never worked as anything else!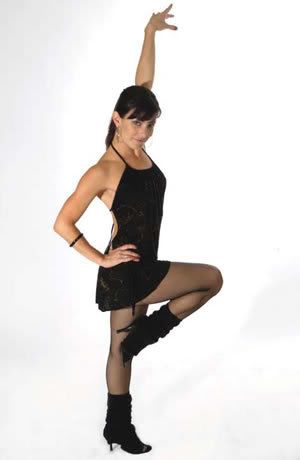 With thirteen years of professional dancing experience under her belt, Kate's experience is wide and varied, a definite bonus in a competition that demands versatility from its participants. Kate's experience also extends to London, where she performed with the likes of Jamelia, Charlotte Church, Will Young and Atomic Kitten. Back home, she's done musical theatre including Fame (her first big show), Footloose and Oh What a Night, corporate gigs, film clips and film work. She's performed on television many times, including the Logies, Video Hits and at the Domain's Carols by Candlelight, to name just a few. She's no stranger to entertaining massive crowds either, having performed to 80, 000 people at the opening of the State of Origin 4 years ago in Sydney for Saturday Night Fever, and to a TV audience of 13 million on the UK's The X Factor. Her fave style is Jazz (which she names as her greatest strength) and Commercial. She's danced with Will Young, Jamelia, Charlotte Church, Gary Sweet, Marcia Hines, John Paul Young, Jade Macrae… Is there anyone she hasn't busted a move next to?!
But for all these brushes with fame, Kate describes herself as comfortable, fun and casual, and enjoys a loving relationship with her partner of four years, Michael.
Key quote: "My moves come from the heart – I will work night and day to get them right and show you the absolute
best I can possibly do."
Looking for the Voting Numbers? They can be found here.