AGE 23
HOME CITY SYDNEY
OCCUPATION DANCER/CHOREOGRAPHER/TEACHER
DANCE STYLE CONTEMPORARY JAZZ
Passionate, adventurous and vivacious. Marko Panzic, 23, brings all these qualities to the competition… and it all began with Michael Jackson. "I always danced in front of the TV when Michael Jackson was on," remembers Marko with a grin. "He was a huge influence for me and helped start my journey in dance." Lucky for Marko, his mother clocked this passion more quickly than you can say 'smooth criminal'.
With mum a Kiwi and dad from Croatia, Marko's family moved to Western Australia from New Zealand when he was four, where he was enrolled in the Johnny Young Talent School.
Here, and in various dance studios around Perth, Marko trained in all genres of performing arts. At the age of 17 he travelled to New York, Los Angeles and London to further his training, travelling back and forth to the USA to train under many well-renowned choreographers.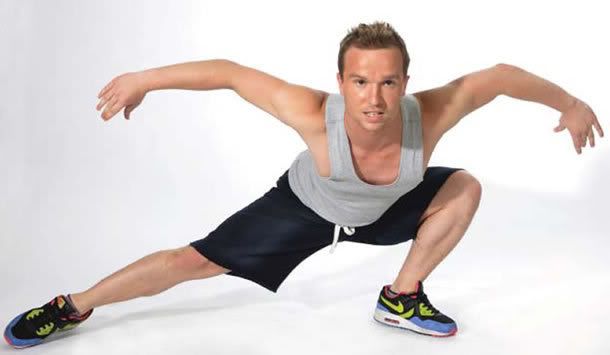 Marko has been dancing professionally for over five years, and now works as a teacher at Brent Street in Sydney and as a freelance choreographer (he admits working a retail gig after relocating to Sydney, but being fired after four weeks!). He has worked for many Australian and international artists such as Jade MacRae, Vanessa Amorosi, Che'nelle, Samantha Jade and Cosima DeVito. This talented dancer has also performed and choreographed at many major events across Australia. He's no stranger to TV, but usually as a back-up dancer serving a pop star or as part of a big stage spectacular, such as the Australian Idol Grand Final show at the Sydney Opera House. Now, SYTYCD puts Marko in the spotlight.
Stylistically, Marko enjoys Lyrical Jazz as it allows him to combine technique with expressing emotion. His personal style is fluid, grounded, technical and smooth. All his life he's wanted to be a dancer. And now it seems the boy from Perth with big dreams and fast feet is making it all come true.
Key quote: "The way I dance comes from a real place with real emotion. I am true to myself so I will be true to the audience."
Looking for the Voting Numbers? They can be found here.